Question: In this obsessive, very sick,  full-on martyrdom, Politically Correct, offended 'Millennial' world; do over 60s (even 50s) still spend up to 15 minutes or much longer in every hour thinking about sex? Even more acute, do we still um..er… do it! Or perhaps just 'pretend' we do? The question begs; do we become less perverted as we get older, not that all of us were perverted or aware of being perverted during our younger years.
Who but the more extrovert among us will admit to anything? It is pointless asking really, thus pointless too blogging it really, but then it is pointless blogging in general, full stop! That is unless you want to make money, then sex is a money making commodity.
Every magazine, TV programme et al. will be including something about sex no matter what. Not all, but most men mention in jest or talk about something do with with sex every 2 minutes. Women are generally more reserved and quite possibly keep those thoughts to themselves, but again not all in the 21st Century. By all accounts Victorian times were pretty raunchy and the more clothes a women had on, the more fun it must have been getting them off.
In many societies and cultures, sex is above everything and religion above that, hence the religion is based on sexual behaviour for most.
Sex is everywhere! MTV to sport, it is what makes the world go around. There are not many trades that will never die and always make money. Food is one and sex is the other, can you think of any more?
Men by and large are disgusting beings who are more often than not driven by their urge and certainly their visual surroundings. More than a good few are pathetic in their inability to think straight if the potential of a bit sex is put before them. Women are not so different, they like it too, especially if they have gone past the stage of virginity and know what to expect, but society dictates that women are not allowed to openly act cougar and go for it. The latter has now created the victim of sexual harassment.
Think about it; most of us no doubt wish to describe ourselves as – 'normal people', detached from the what seems to be an inordinate number of deviants in the world. But tell a dirty joke; parody any element from paedophilia to homosexuality and this barrage of 'simulated offence' will often greet you. Pass on a funny picture or video, or even the ludicrous example of 'third world hilarious folly which stifled cultures abundantly produce, often in 'barbaric innocence', completely unaware of the sexual element and if the narrow mind receives it, you are labelled a deviant and should be restrained from approaching. Inadvertent lavatorial shop signs, to an hilarious anti masturbation letter currently circulating the Gulf. (It looks to be a scam targeting a certain large offshore company. If so, whoever generated it is bloody funny), but those who duth protesteth scream offence. It is everywhere, yet we allow ourselves to be lobbied and forced to cower in a corner, or thought of as a dark disgusting cretin because we dared to laugh at life as it 'really is'.
With an abundance of women and men who were ostensibly 'innocent' young 30 years ago, now coming out of the woodwork with their accusations has somehow started to detract from having any credible substance. The fashionably 'offended' among them overpowers the harsh reality. Nowadays, to be offended or devastated by a dark past, real or imaginary is an indoctrination by the PC dogooders, and pseudo evangelical swamp of deluded righteousness who insist the victims are 'damaged goods' and need to be nursed now, three decades or so on. Unless of course you are an actor/actress whose ego sees yet another opportunity for the limelight. Oh hush your gob Hopkins.
These are the same people who opened the stable doors and actually allow this Fabian doctrine to proliferate in the first place. The reality is that gross paedophilia, sexual aggression and abuse of all types has been around since Sodom and Gomorrah but now the perpetrators are the victims to be nurtured and real victims objectified with the so-called offended to offend everyone else.
Raped, sexually abused or assaulted, is so often a grey area with no witnesses, but it is not so difficult to profile the offender when all is said and done. Catch 22 rules on decency. The 'offended army' has made it an offence in itself to the offended to be profiled. That being that it infringes on their human rights to privacy. 'Probability' is not a legal reason to convict, but it can be pretty bloody convincing. In such cases, the offender should be surgically neutralized. What is the loss? To the sexually over active, it is worse than losing your life perhaps, since their life is sex full stop! To the few normal, me being one, I see no issues. But then, I see no issues with the death penalty either.
Oh but wait; 'How dare you you take someone's life – it's not a deterrant'. Oh but wait again; 'It certainly does stop it… um..er… dead'!
'NO' means NO to decent people, but by default that only applies to men, for it is men that are forever overstepping the threshold. Mistakes are made, so too are misread signals, but if you can slaughter a man psychologically because he interpreted a short-short skirt and bulging vulva with see-through bra or no bra at all as being 'up for it', then go for it!
Instead, we who spread humour even in dire circumstances are directly accused of being a sociopath with dark sexual obsession. Not actual said out loud always, but covertly labelled. A crime is a crime by morals and law and must be punished accordingly, but the western world are creating martyrs for just passing a compliment or making a lewd remark in fun. In truth, many of us have given up and can no longer sympathize with this constant desire for martyrdom and protest when the very same people have absolutely zero compassion or even awareness of two horrendous world wars in which tens of tens of millions were barbarically killed. Innocent civilians and so many soldiers who were 'forced'into doing a job trembling with fear to defend these ungrateful Millennials which dominate society now.
Oh what a pig I am.. Anyone for coffee?
Forward: 
An explanation is now required. This is the magazine article which got me banned. I no longer write for said magazine. In the news, is the blatant obsession America currently has with sexual nuance and overtones. Plainly obvious is the relished embellishment which the media who carry the stories and the teller of, appear to almost get some sort sexual pleasure out of being the apparent victim as they reveal details, many decades after the so-called incident occurred. To top that, the credibility of an ego drenched actress is to say the least suspect. Before brandishing a poker in soaked Political Correct anger at the writer, try and drop the martyrdom first and look through the haze. A crime is a crime and sexually related crimes should see some sort of clinical retribution if proven. Rape (though often hard to prove) invariably entails violence thus the perpetrator breaks two laws –  the death penalty is too good for them. Sexual harassment is a sickness no matter which way it manifests itself. Cultural backwardness, sociopathic or just vanity and desire, no matter, it must be severely dealt with. However, circumstances cannot be hearsay, those facts the affected bleat must indeed be factual and here lies the rub. Did anyone die, was violence used? Money and fame is a very coercive force, it is not criminal.
Despite the likes of the main-stream media propagating obsessive homosexuality and now working very hard to promote paedophilia and normalize it, as they indoctrinate their Millennial sheep; it is deemed thoroughly inappropriate to make say a paedophile joke. This is utter hypocrisy to protect the shady. 'Thus duth protestuth too muchuth'. Victims are victims, it is a very sad fact of life, but the entire world is not to blame. Empathy, sympathy, compassion where it is due, but life goes on creating more victims no matter how offended some might be. The dark side of all this is that victims are being victimized by this 'Common Purpose' – Fabian cult who manipulate and indoctrinate and thus are perpetrators by their actions. The truth is, their manifesto champions perpetrators while diminishing all rights to the true victim. To combat critique and smoother this abominable doctrine, they create 'the offended'.  It is so hard to see through it if one grew up in it.
Having been asked to make 'Harvey' the subject of the month, the writing is tongue in cheek as they are all supposed to be, however it was deemed offensive by one Millennial daughter, who spoke up for 'all those poor actresses' who ostensibly suffered so greatly at the hand or hands of Harvey Weinstein. This is the power of Political Correctness gone absolutely mad. One deluded voice can frighten a nation if it pulls the race or offense card.
The article:
The pathetically frustrated media fruitlessly trying to destroy The Donald obviously needed a new news-worthy stool pigeon; 'Oh hello Harvey! What a nice bathroom you have, that's an odd-looking loofah you're holding', said the actress. What a filthy Shrek he turned out to be.
Call we rare, cynical reality gems old fashioned and merely sceptical, but how strange is it that all these women now coming forward are or were wanna-be famous actresses? Ostensibly in the name of 'art' those same moaning thespians whose distended egos are so desperately prepared to nakedly simulate a good rogering with more suspiciously accurate moaning, in full HD on our screens hourly. With obscene hypocrisy they now come out in their droves, to garner even more ego drenched publicity, by hammering Weinstein, the very man they courted to get the part. Fame without shame.   Darling, how far were you prepared to go, casually flaunting your bottom cheeks with a such a tight-fitting G-string so far up the Khyber as cruelly painful as a carthorse's mouth bit'?
Society is very sick. We now have the stalwart 1950's BBC "RADIO" play 'The Archers', depicting homosexuals french kissing with gross slurpy mouth made sound effects. We have explicit language and sexual connotation in everything from the 'Shopping Channel' to the 'Muppets'. We have every single twerking and writhing pop video displaying teenage debauchery. We have schools in the UK and the USA building toilets for trans and so-called latest craze 'liquid' gender kids, plus homosexuality utterly romanticized in the school classrooms for 5-year olds with never a mention of the unnatural messy enema. Top that with adolescent boys allowed to wear dresses in class and undecided 8-year-old girls lovingly donning strap-ons so as not to be discriminated against. And you thought smoking in the toilets at school was bad.
As it is, nobody from 'normality' has popped up claiming; 'Harvey made me perform oral sex, threatening me with a blunt dildo held to my throat'. This is society as it is in the 21st Century and as always was in 20th Century Fox.  Yet boisterous Harvey still lives in the 70s when 'free love' and penicillin came gratis and soap was something one used only for lubrication. Meanwhile Hilary Clinton still blames the Russians for Bill's endless indiscretions. Oddly, if some guys came out screaming; 'Harvey buggered me in the barn after promising a gay part in the follow up to "Brokeback Mountain – Homo on the Range", it would be supressed.
Murder, violence, rape, paedophilia; none of it is remotely funny and this column has no issues permanently terminating the guilty, however, when all is said and done, jokes pertaining to it are often hilarious so lighten up – oh, unless you happen to be the victim of course, but that applies to life's challenges full stop and no amount of forced PC will ever change cruel human nature.
Next, of the 2 million women Hugh Hefner claims to have wanged, half will claim 'assault'.  His estate must be worth a lie or two. What the hell is the difference between luvvie Hefner and Weinstein other than a red dressing gown and the size of their etchings?  A brilliant pun and thoroughly hilarious, was 'The Onion's' headline: 'Officials investigating Hugh Hefner's death suspect foreplay'. If English is your mother tongue then you are now rolling on the floor peeing yourself with absolutely no offence taken, despite speaking ill of the dead
'I was made to watch him shower' spews Ashley Judd.  Um…er.. just how was that achieved Ash?  You are the victim here, please show us the dastardly rope burns of the bondage which held you there. Then there's the Italian actress who we have never heard of, maintaining that she was forced to perform trumpet practice on Weinstein's chosen instrument, describing it as 'onanistic'.  My God, that's a big word for a 21 year old, or she can't spell 'organ'
Sadly or deluded, we know in full denial the rich and famous and abhorrent politicians know no bounds when it comes to sexual pleasure at any age (one suspects). Sir Jimmy Saville on the other hand didn't care if his assault victim was breathing or not and the entire hierarchy of the BBC and much of government were well aware, thus indeed complicit, so knighted him. That my friends is worthy of the death penalty, just to rid the earth of such deviance.  But then the House of Lords would look a little too empty perhaps.
'Harvey Weinstein claims it was a mistake to assault a dozen women. That's not a mistake, that's a whole season of "Law and Order Special Victims Unit"' spews a comedian. A funny line, but the boilers come out the woodwork, ooooing and aaahing; with their clichéd offended diatribe as if victims themselves and the media milk it.
There are so many millions who really do suffer horrendous, heinous abuse in this warped world, which is totally appeased by the very same disingenuous lizard activists, depraved politicians and chameleon ego maniacs called showbiz
Awfully sorry for the delay.  I've been a little … well no.. a hell of a lot… poorly of late.  Allergy from hell.  So here now I catch up.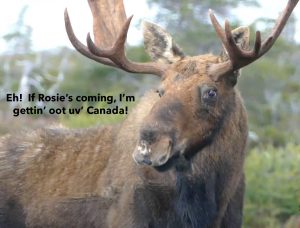 With much disdain from many quarters, this 'blogarrhea' clearly and confidently predicted throughout 2016 that The Donald would become President. It had nothing to do with support for Trump, rather the rumbling (as in caught) of the lying, conniving, fascist left, agenda swamped, mostly fake, totally out of control mainstream media, which so many millions blindly follow. That and a non-vodka drinking Russian mole mate who confirmed it was all 'GO' last summer. After all, Mr. Putin is getting blamed for everything. Is he really so important?  Well, if you can reach his pedestal you can ask him. Granted, it is Pantomime season so expect anything, even unicorn sightings or white athletes breaking the world record for the 100 metres. In the case of the latter two examples, drugs would most certainly be involved.
Bored yet? Oh get over it!  There is another four years of good material to come and 'Fakebook' is in overdrive still as with the rest of the discredited media. No visible climb down from that lot yet, but as reported in last month's column, let's see if the utterly deluded big mouths carry out their pontificating chants of; 'If Donald Trump gets in, I'm leaving for Canada'!
OH CANADA!  The land of unknown inventions, patronizing excess as concern for others, while totally dismissing its own original white settlers. Will the UN send a force to protect you from Rosie and Co? You don't deserve this, nonetheless you will open your doors with welcoming mittens! Canada is probably the nicest country in the world next to everywhere else.
Now we will see who really is lying. 'The great Showbiz escape'! Those unhappy with Trump will surely dishonour their promises to move to Kanataka….. Sorry, Fart Free Canada. Barbra Streisand, Cher, Samuel L Jackson and even John Stewart say they're off. What the hell did Canada do to deserve this?  On the other hand; what does Canada ever do?
Miley Cyrus, Whoopi Goldberg, Al Sharpton and the entire LGBTQ community (short for SLPBFT & Confused) have threatened to mince northward. America will rejoice if it no longer has the dystopian dyke and unfunny comedienne Rosie O'Donnel, who is indeed a product of this deluded hypocrisy. Take Russell Brand with you. Hopefully she will be medically checked at the border. They can test for anorexia, but results will come back negative. O'Donnel can mouth off and dish it out BIG TIME in what she thinks are jokes, but when it comes back; 'Oh you are so moronically offensive… blah blah blah'.  It's vile no matter which end she expels it. Talk about global warming, Rosie's flatulence causes Black Holes.  If she ever does get to Canada, the Mounties wont breathalyze suspect motorists, they'll just show pictures of Rosie and ask if they find her attractive?
Mind you, what a wonderful gesture – free up some US oxygen and end the baby oil shortage!  How can we put it? Canada is a great place – for year-round winter sport. Christmas trees are replaced in July with the new one up for decoration in August. Canada is a Star Wars bar of every creed, wart and colour.  A land of mammoths and dinosaurs whose frozen, tundra-covered fossils have yet to be discovered. At least Rosie will be kept busy excavating for giant 'Likaloddapus'.
If they thought bloated Political Correctness was ebbing in the States, Canada will handsomely compensate. There's more PC up there than snow. A new Venezuela will be born on the Northern Border.  What does 'Oh Kanada' have to say about this? Justin will be having damp dreams in ecstasy (that's 'in' not 'on', but who knows?).  Now, at least more than ten people know who Justin Trudeau is, because for the last 50 odd years, nobody in the rest of the world knew who the hell was running Canada. However, one suspects Canada's current PC fascism gone stark raving mad might soon wane and be offering sanctity to two million Bangladeshi masons (of the trowel type) to see how quick they can build their own wall.
A Canadian joke would go something like:  Lance Armstrong got such a raw deal.  'When I'm on drugs, I can't even find my bike'. Vancouver, with its entrepreneurial Chinese contingent, is better known as 'Sichuan Valley'. At least the summer lasts more than a week there and Mohamed is not the most common name given to newborn. 'Sudden Lee' crops up a lot though.
Where is Canada? Asked the American.  'Eh aboot….' Answered the Canadian.  'It's a soda – la'? Questioned the Arab. 'It's full of xxxx all'!  Said the Duke of Edinburgh. 'I'm emigrating there 3 months from now.  My entire family will join me next year'. Gleefully boast most Indians. You ask a Canadian if they are looking forward to spring and they will answer; 'I live in Canada FFS!'
Why? Why? What's white and covers the streets 11 months of the year in Canada?  Unemployed people! Canadians barbarically pummel each other and call it hockey; club baby seals to death and shoot anything with four legs and fur, yet say 'Thank you' to ATM machines when it spews the cash.  Canadians, those that don't speak Algonquin would happily allow a man to have 17 wives (17 being the limit as 18 would make it a Golf course and Donald would find that is too competitive). Criminals get told off and axe murderers get 3 years with colour TV. A mime artist did 'unspeakable' things to a lady in an igloo and received a severe wagging finger and told not to do it again. Liberal, polite Canada, you are in trouble because those Americans migrants will NOT understand your British based humour.. ugh.. humor!
The local Agencies in the area are probably the only ones who criticize me and have an unhealthy dislike of me, because they see themselves in the criticism I highlight and can't take the hit, so in retaliation dish out plenty on me. Fortunately, the general public who happen across my vitriol invariably agree with me.
There is no such thing as 'constructive criticism' in media in this part of the world.  The closest you will get to it is perhaps religious concerns whereby a billboard shows a half naked lady (man ok) whereby some will obviously make the point that this 'will', (not 'could') offend people.  Rightly so and any Agency trying to sell their product with sex in this part of the world will surely run the gauntlet of the reverse of their intension happening. A total boycott maybe. But having said that, a little bit of sex goes well, if there is some very subtle ambiguity attached. I don't really mean like the new Etihad TV campaign -  'She likes it full on'  – whereby they give the run down of how their passengers 'Like it' in the 'mile high club'. Sounds very Hogan to me. That is effective, but rather blatant and over the top of heads here anyway, as it doesn't translate well into Arabic.
Here, artistic criticism comes in the form of  'NO, DO IT LIKE THIS', emanating from minds and mouths of
(First posted – 2010 -  no longer current, but it is still accurate because history has um…er… repeated itself – Oh, and some have died )
NEWS-NEWS-NEWS!  
I don't know what makes me think of the legendary King Arthur and the Knights of the Round Table, when I think of the radio authority in Bahrain and the distribution – or not -  of frequencies on this friendly – 'Ich bin eine Bahraini' island.
'Must be the non reality of the legend, the 'Once upon a time' , the fantasy of it all, I really don't know. Whoever can pull "Excrementbur" from the stone, gets to rule for a while; then heroically defends and protects from infidels; then goes out and conquers all around as far afield as Never Neverland.  Not without the help of trusty Knight Sir Lebalot though and faithful Queen Notalot.  Many battles are glorious and victoriously won without contest, except the very last battle in which they are eventually slain and miraculously buried in a non existent grave in an Abbey which millions visit every year to pay homage.  And we all live happily ever after. NOT! 
As if history repeating itself….. no… history does repeat itself, a new realm of so-called experts pop up and source their cadre from reputed hair dressing salons across the Island and never beyond – and it all starts again  – going absolutely nowhere.
STOP!  Before I get on my soap.  So what else has been happening up on Cedar Hill?   Well apart from our Lebanese friends continuing to ""sell dreams"" to the Gulf Arabs, someone convinced someone higher up to open up an new frequency.  They didn't give it to me, despite my continuous lobbying for 400 years.
(To understand this rant if you are from far off places like – er.. Greenland, then you have to read all that goes before – and probably watch a few Youtube videos of Bahraini Parliamentarians complaining about the hiring of a Lebanese barber and friends to run the Radio and Television Corporation.)
FORBIDDEN FRUITS
Still no new 'independent' radio yet, although promised no more than 2,592 times. No wait!  2,593 times.  Hell, there is not 'new radio' at all, but there is a filling of frequency which perhaps  should be advertised with the picture of a farmer standing next to a new, fancy dung spreader. Bless! I suspect, although I don't really know who thought of it, but it might of been an idea, nay the only idea from a good man, a very nice man who cannot be mentioned here, who meant good.  Sadly though, ultra deluded, put his faith in a void. I don't know how much Sir Lebalot had to do with it, but it will never succeed with the present management.  Of course, on-line alternatives abound beyond reality, subsidized in most cases by their FM parent, so while we wait for our own bouquet of chancers we can all enjoy the new pastime of………. guessing which half of the world's web sites have been banned.  The 'UK Lottery' is one, but it comes and goes. 
Since Bahrain really hit the headlines for all the wrong reasons in 2011, web site access has improved as much as it has become restricted.  At least now, if one Googles Bahrain, there is plenty to read.  Whether many noticed at the time, the holier than thou 'Bahrain Fair'  got whacked, but by the time you complain or explain, the Fair has long gone. Maybe someone on the hill thought they might be selling those Chinese gossamer film hymen kits that squirt a little red dye as she screams 'OH GOD"!!!    Of course, shhh!  We know why. There must be a tab that reads; "ABOUT BAHRAIN" and contained within is an innocent description of the lovely people of this sand dune and their leanings. Great for Tourism isn't it?  A corporation, a tour company or whatever, so proudly puts up a web site and a tab; 'about Bahrain' and you click on it and there is no content.  I have actually seen this on some Government sites and always wondered why it contains um!  er!  'nothing'.  That in itself leaves stacks of material for the comedians. 
Where was I?  Oh yeah! 'Debbie Does Duraz'  (A village in Bahrain) type highly educational sites are classified just the same way, so without tricks, you 'aint gonna get off on it.  Even 'Google Translate' gets whacked at times, so you cannot look up words like 'imbecile', to find a suitable description for the bigots who insist of this pointless exercise.  I don't believe it, I KNOW IT… You make something mysterious and more want to know. Besides, banning something is a very very good way to recruit followers.
ONE MAN SACK RACE
It is often so hard to fathom or even believe the perceived solutions some of these vacant administrators come up with. Orbit Satellite channel is now Showtime and the Showtime Network is now Orbit and branded under the stunningly creative name 'OSN' (Orbit Showtime Network) . I bet nobody can guess what that means.  Creative genius!  (At least the unbelievably named 'MTC' [Mobile Telephone Company] eventually filled their lobotomy  hole and came up with 'Zain', which predominantly means 'good' in Arabic).  How OSN managed to persuade those on the hill to sweep and kill millions and millions of IP addresses in order to ban just one or two used by three or four naughty boys who give out 'Dreambox' codes is dubiously dodgy to say the least. I don't care what the weirdest of nerd or nun says in its defense; IT SLOWS DOWN OUR INTERNET to a stand still at times – let alone block zillions of legitimate sites. All because of a bunch of privileged opportunists losing a few dollars of their billions.  If OSN gave back to the community, produced quality 'original' local material or even financed or nurtured the art in any miniscule way, I and millions of others might have a grain of sympathy. Seemingly dominated by Lebanese operators with Saudi money, I am pretty sure we can find a few hypocritical ethics slithering around the surface.  I loathe the BBC, which has been nicknamed the 'Bombay Broadcasting Corporation', but there is no denying it has consistently contributed to the creative arts; probably second only to Murdoch's Fox Network.
YOU SHOW ME YOURS' AND I'LL SHOW YOU MINE
Funny enough, I heard a good line today from my good Bahraini in-the-know friend and confidant  while talking about the Lebanese onslaught.  He too, said that they (Lebanese) are somehow brilliant at selling dreams to the Arabs, but then you wake up; outside your house – naked.
Ostensibly showing some action on the hill among what must be a growing lobby of complaints, one of the old frequencies which used to carry news feeds is being turned into a pop 'Youth station'  (launch  February 15th, 2010).  So do we have Sir Lebalot and brethren against brethren, because for sure they  have more than a couple of hands in it , but are fronting it as Bahraini.   That is the story today, but how someone can set up a real radio station with """new""' DJ's (from where) and get everything organized in 2 weeks is pretty spectacular.  Oh but then, Bahrain is bursting at the seams with creative ultra professional  talent, or deluded, so we are led to believe. But that is what is happening and they are selling radio advertising space already.   By the way, if you are over nine and half years old, you will be banned from listening.
'Al Shabab' FM (Youth in Arabic) was designed primarily to counteract  'Group Plus' who are the  current monopoly running the monopoly, legally destroying an entire industry, rendering all competition and fair trading totally extinct.  Oh don't worry, if Al Shabab lasts (I cannot see it myself), as new administrations come,  it will surely get swallowed by Group Plus or their mentor as incompetence and palms prevail.  Why again I have such thoughts I really cannot fathom, but the quaint old English phrase 'Honour among thieves' comes to mind, but obviously takes on a new twist here,  Besides, when this heinous contract is up in 2012, it will be renewed without objections being considered, or even heard and our cedars will NOT leave that on off the new contract.
Krazy Kevin is not only on the English 95.6, I have heard him on the Hindi channel as well.  Could he be doing a filler on Youth too?   I wonder, is David Bloomer (he who was snatched in a dingy type yacht thing and sent  to entertain the troops in Iran recently) looking for a spinning spot back? With his new found notoriety and his challenging music choice this could be a scoop for the new channel.  They will have to contract him and pay him handsomely as all famous stars enjoy – and he is 'famous now' – he's been mentioned outside of Bahrain.  So Dave, settle for nothing less than a 3 year contract and a total package of Four Million Lebanese Pounds (if they ask). 
To the current regime this represents CHANGE!!!!!!!!!  There has to be change.  It is like the old tasteless wartime concentration camp jokes.  "Today is underwear changing day!  (Loud cheer).  Block 13 will change underwear with block 14"
Alas, this new station will emulate Radio Sawah it seems, except perhaps the heavier and no doubt more prolific M.Fkr content?
It is going nowhere folks!
Well wonders never cease.  I fight for you the public, or at least the public with a gram of sophistication who deserve, demand and wish for better media. I dream of the day when the masses will discern the difference between absolute crap and get what you pay for.  I take a lot of criticism and according to some I even take considerable risk in this warm, closed society for there still remains some of the old small time  "I HATE GEG HOPKINS" brigade out there. Those very same people who in their intimidated bigotry created more and more interest in me.
When all is said and done, I do it alone………  or do I?  Read more
Now please don't get me wrong; there are many great creatives walking this planet.  Granted, most of them strutting around Hollywood. We still have some stunning creatives in certain Advertising Agencies and although rare these days, sometimes some of the output is allowed to fly. However, most is not and like such a lot of media it is  'take the money and run – do whatever the client comes up with.  So many in agencies are really just in a job which they hold no qualifications for, because the industry is seen as 'easy money' and those running the show don't see creativity as having any qualifications needed. Worse still, Read more
I need to post about this and hopefully will before the story is too old and soggy.
Sorry oglers, (new word) I have a zillion posts in the making, some finished, some need proofing, but for the last two months we have been around the clock here installing a new Cisco system for one of our major associates. No chance to even fart really.
Coincidence or otherwise, I made a lot of noise about unfair competition and extremely bad business practice in the media sector here in Bahrain. Low and behold a few days later, it is announced that 'selected Media Companies' will be issued FM licenses in the coming weeks. (Time of writing: It should be the end of this  month – quoting Bahrain's Gulf Daily News).
Just who these Media companies are and how they were suddenly chosen is a mystery and exactly where the non-interfering FM frequencies are going to come from is even more intriguing.  Everywhere else gone digital or satellite, but in Bahrain we open up the analogue.
Street talk is that Read more
We cannot really say that it is history repeating itself, but there is a familiar smell and in the Arab world in general, there is no smoke without fire FULL STOP! Some time back, there were murmurs within the clan about Coast Radio (Fujeira) being in a spot of trouble; not only rumours of nonpayment of wages, but also the niggling transmission problems that has dogged the station. (For international readers; Fujeira  is in the United Arab Emirates, over the black Al Hajar mountains from Dubai), I also suspected that the Murads out at Ajman, the current kings of 'sock it to me baby' independence and Channel 4 FM, had bunged Fujeira Media a wad and Emirates Neon Group (ENG) a wave Read more
Since Internet broadband speeds reached MP3 levels, Radio in many places has lost its way completely, plus of course, to talk about music all the time as the be all and end of the station's output, masks or attempts to make excuses for the pathetic talent, or lack of, we see presenting it. Get over it!  Radio stations no longer have the music monopoly and why should an enthusiast wade through hours of pap listening for something he or she might like, when all is available at a click. So really, presentation is everything, but so few realize it, even argue against it. It is not only in the Middle East where this cache of mediocrity reigns supreme, half of Britain is pretty dire and obviously these presenters cannot hear themselves for no matter how many years in the business they never change or improve and they keep on turning up. If you are one of these deluded stars reading this right now, don't worry, because you will not assume I am talking about you since most could never believe they are awful and just like me, go on and on and on as to how great we believe we are, reeling off time checks and station clichés between every three records. Read more